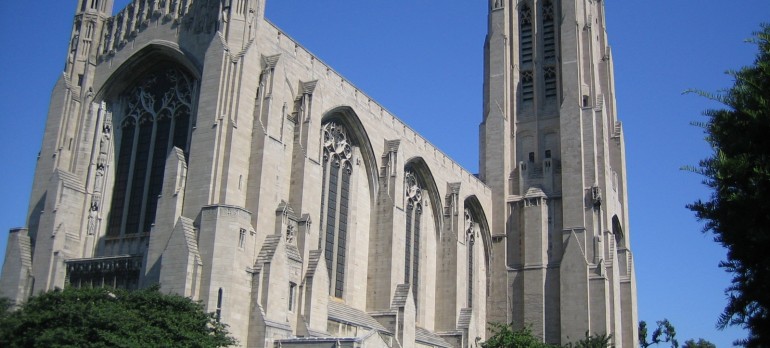 Hyde Park (3 hr. walking tour) Tour Hyde Park and campus of the University of Chicago.
Former home of the World's Fair of 1893
Rockefeller Chapel
Robie House – Frank Lloyd Wright
Regenstein Library
Oriental Museum
University of Chicago Quad and Cobb Gate
University of Chicago Law School
Nuclear Energy – Henry Moore
Gerald Ratner Athletic Field/Stagg Field
Fountain of Time – Lorado Taft
Ferris Wheel location/Columbian Exposition 1893
DuSable Museum
Smart Museum
Meeting location:
Rockefeller Chapel (59th and Woodlawn Ave.)
Gratuities are not included but appreciated by your tour guide.